The Palindromist Magazine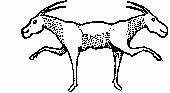 For People Who WRITE - and Read - Palindromes
Email us -- send your comments, new palindromes, requests, etc. Automated forums get overwhelmed with spam, and it takes way too long to go through and delete all the crap. But if you send us something good we'll just manually print it.
---If you'd like to subscribe:
The Palindromist is published irregularly. There will be 10 issues total. It is a print-only magazine.
Single issues, including back issues, cost $5 inside the US. For overseas, email us -- it can get wildly expensive.
Coming soon: Issue #9, Movies. TENET, The Palindromists, Memento, and other great reversible movies. To see the back issues, click the Issues link above.
If you're old school, you can send orders, submissions or whatever you want via postal letter to:
The Palindromist Magazine
PO Box 665 (the neighbor of the beast!)
Middlebury VT 05753
USA