Cultures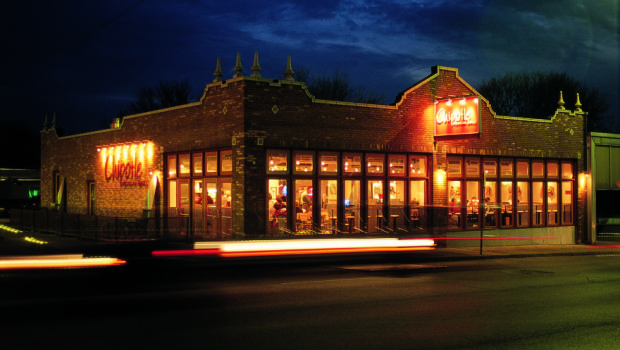 Published on March 29th, 2014 | by msalt
0
Chipotle Grows Talent Organically – and Profitably
Over at Quartz, Max Nisen has a very interesting article on the unusual — and very successful — culture at Chipotle, the high-end Mexican-ish fast food chain. As they were getting ready for their 2005 IPO, Chipotle started a program to develop talent in-house through promotion and training.
They created new positions — "restaurateurs," "team leaders" and "team directors" — to help this non-franchised chain grow rapidly without losing quality. They pay their managers and restaurateurs well above industry averages, with stock options, company cars and full benefit packages, and reward them for developing talent, not store sales.
Results are very impressive — the chain added 200 stores last year (now 1,500 total) while boosting same-store sales 9.1% (in a 20 year old franchise) without raising prices. Those are tremendous results.
Besides correctly identifying personnel skills as the key metric for success — sales can easily be affected by location or economic trends that a manager has no control over — this example illustrates an important principle of Taoish philosophy: the value of direct experience over words and numbers.
Chipotle's growth is driven by internal promotion. All fast food restaurants have a lot of employees; some will be good, some less so. Managers hold the stores together and make each location work or fail. But many chains hire managers from the outside, or straight out of culinary school.
There are two problems with this approach. An outsider won't understand the character of this chain as well, which dilutes your brand, and they won't be as effective at training staff on the specific skills required, because they don't know these very well themselves. A manager who can't train well brings down the quality of every employee at the location.
How do you decide which applicant is best for a manager's job? When you hire from the outside, you're judging from an abstract summary — their resume, references, a culinary school transcript — which is a thin sort of knowledge, shallow and easy to manipulate. A candidate's personality is particularly hard to evaluate; many people can present well in a few interviews, but reveal flaws over time.
When you promote internally from a large pool, you have real world, in-depth experience with the candidate. You know how they get along with others in this location — the same people they will manage — and those people will respect their experience and knowledge, because they have seen it. The managers have already earned their staff's respect before they begin.
This richer knowledge is a much more reliable foundation for hiring decisions. Sure, your in-house workers can submit resumes and references, but you don't need those thin summaries when you're seen the full picture already. This is why sports teams evaluate video and send scouts to games, instead of just reading statistics. You can see the big picture.
When the Tao Te Ching says "the Tao that can be spoken is not the true Tao," one meaning is that our representation of the world in words and statistics is never as good as knowing the thing itself directly. And promoting from within — if you have qualified candidates — is knowing your most important employees directly.
Via Metafilter