Politics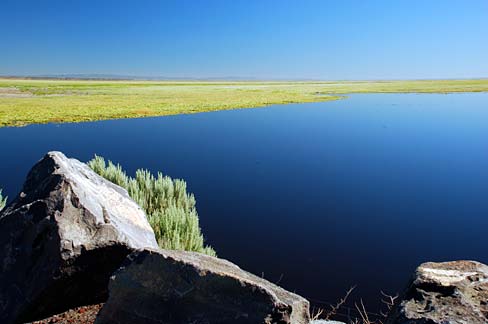 Published on January 19th, 2016 | by msalt
0
Fighting by Not Fighting
A dozen or so heavily armed right-wing extremists seize a government facility.
Naturally, the police respond with a massive display of… nothing?
That's right. The feds are using the principle of wu-wei to perction. That key Daoist concept is usually translated as "not doing" and twisted into passive inaction. But a better translation would be "acting without trying (so hard)."
Many people have called for the government to send in a massive police or military force and show the insurrectionists who's boss. That's exactly what the extremists want, another Ruby Ridge or Waco bloodbath to inflame and inspire violent extremists for years.
Instead, the government has held back, watching but letting the rebels leave and return, have visitors and talk to the press. The fanatics started using the government's computers, which just gives authorities an easy way to monitor their communications and search interests.
With no one to push back against, the occupiers look increasingly foolish. Having prepared poorly, they put out a call for supporters to send them things to eat. One prankster responded by delivering a literal bag of dicks — dildos to be precise — which even the angry extremist had to admit was pretty funny.
One reason for the quiet response is the nature of this ridiculous occupation. For all their bluster and macho talk, these activists took over the unoccupied headquarters building of a wildlife refuge (see above) that's pretty close to the middle of nowhere. They are three hours from Boise and five from Portland. It's annoying to the refuge staff who haven't been able to return to their offices, but no one is at risk and the extremists are as far away from any people they could hurt as possible.
Showing the armed idiots "who is boss" would be a stupid risk of life. No one thinks they are boss of the federal government, and they look dumber every day. The conservative rural residents of the area have turned against their theoretical allies and just want them to leave.
Well played, authorities. Well played.
———————-
Photo by Gary Halvorson, Oregon State Archives