Cultures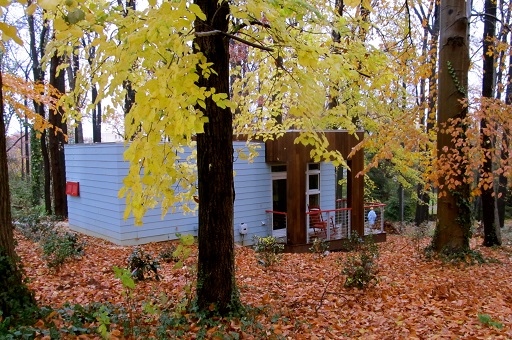 Published on December 13th, 2012 | by msalt
0
the daunting silence of a modern hermitage
Franciscan monks just opened a new hermitage — a silent, reclusive retreat — on 40 acres hidden in the middle of Washington, D.C. It's open to the public and has been booked solid at $70 a night since it opened in October.
That's all great, but visitors are struggling with defining and living up to the silence that the retreat demands.
"…many of those preparing to spend time at the hermitage said they were so unaccustomed to unstructured time alone that they made to-do lists — then feared they were doing "solitude" wrong and scrapped them. They agonized over what to bring and wear and eat, as if they were traveling to an exotic land." (Washington Post)
The twelve Catholic University architecture students who designed the small space were asked to spend one single hour alone and quiet, with all devices turned off, as part of their process (to better understand the experience.) Only 3 were able to last the whole 60 minutes.