The Palindromist Magazine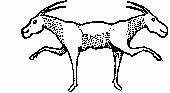 For People Who WRITE - and Read - Palindromes
New Palindromes
Malaki Stahl, September 2020

Tonsil is soft; a cat fossil is not. "Risk same cafe? Sure, talk later. Use face mask, sir." Hog noses on, go hog nose song! Oh...
---
Jim Beloff, April 2020 -- about that pandemic:

Air, etc. a bone.
Damn.
A meh port sat.
A catastrophe.
Man-made, no?
Bacteria.
---
Do you have new, original palindromes that you wrote and would like to share? Awesome. Contact us and let us know.
All palindromes copyright (c) 2020 to their authors.