The Palindromist Magazine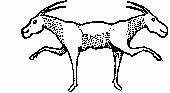 For People Who WRITE - and Read - Palindromes
The Palindromist in the news
Seven Days Vermont, which is sort of an alternative weekly for the entire state, has a cool article up today. Check it out!
We're Back!
After a long absence due to computer problems (DRUPAL SUCKS!), The Palindromist online is back. Get in touch and tell us what you'd like to see here. In lieu of an automated forum, which would get overrun by spam, we're selectively adding any cool material you email us. So do that!
Coming Up: the SymmyS Awards
The SymmyS are the annual "Oscars" of palindromy, the awards for the best new palindromes in five categories -- long, short, poems, word-unit and visual (which are usually cartoons with a palindrome as a caption.) It's an open competition -- send up to five entries via our contact form. They have to be original and new this year. Good luck! Entries must be received by 5:00pm EST on January 1, 2021. Winners will be announced on Palindrome Day, which is 1/20/2021 this year (January 20th.)
One day only: the ultimate palindrome movie

A documentary about the 2017 World Palindrome Championships. Starring "Weird Al" Yankovic, Danica McKellar and Will Shortz, with segments on the history of palindromes by Palindromist editor Mark Saltveit.
The San Francisco Documentary Festival New Jersey Film Festival showings are over. Now we have to wait until a distributor buys the film and it's available in theaters or on a streaming service. HINT Netflix.
Reviews:
New Jersey Stage magazine:
"Sometimes it's by focusing on the tiniest subjects that we can discover something new about our humanity. It's the peculiarity of this obsession that draws us in, not expecting much or knowing what we'll find. But as we fall in love with The Palindromists, we align with their spark and this creativity that blossoms in such an unusual form."

C. J. Hirschfield, Eat Drink Films:
"...the film refreshingly celebrates nice, smart people who are obsessed with words, instead of money. 'Some people think you're a genius, some people think you're just weird,' is how one of the featured palindromists explains it. Speaking of weird, prominently featured in the film is 'Weird Al' Yankovic, whose palindromic parody of Bob Dylan's Subterranean Homesick Blues is worth the price of admission."