The Tao of Chip Kelly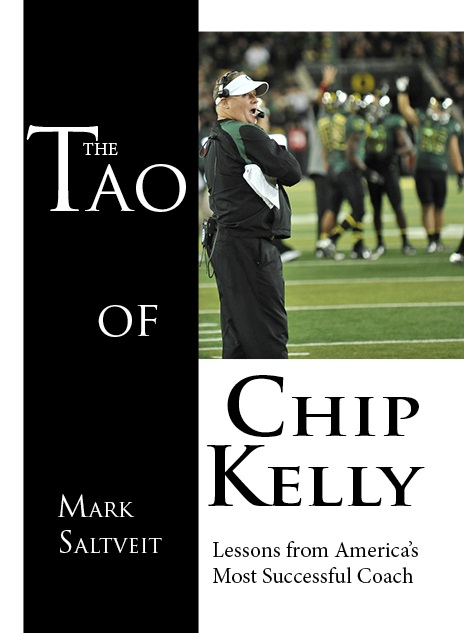 On June 22, the first major book on the most exciting coach in football, Chip Kelly of the Philadelphia Eagles was published by Palindromist Press. Written by Mark Saltveit, editor of Taoish.org.
Kelly has been a head coach for only four years, at Oregon (after 18 years as an assistant coach on the East Coast.) But during those years, his teams were 46-7, and ranked in the nation's top 5 his last three years. The Oregon Ducks revolutionized college football with their high-scoring offense (averaging 48 points a game last year) and a gambling defense that led the nation in takeaways. Now NFL fans are eagerly waiting to see what the man that fans call "Big Balls Chip" brings to the pro game.
"The Tao of Chip Kelly: Lessons from America's Most Successful Coach" will focus on the most intriguing and least understood part of the coach's success: his unique philosophy. Chip's biggest innovations are in management and team building, skills that can help any leader or business manager. Each one of the book's 33 short chapters lays out and explains one of Kelly's mantras, from "the faceless opponent" and "win the day"® to "a quarterback is like a teabag" and "bigger people beat up little people."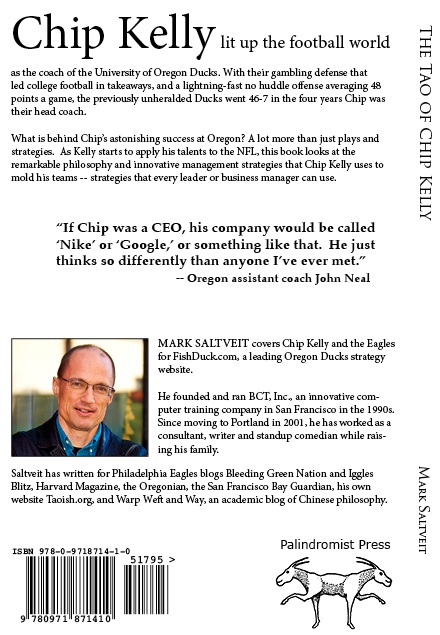 "The Tao of Chip Kelly" was printed in a special first edition of 1,000 signed and numbered copies, as well as various electronic formats. You can order copies at www.thetaoofchipkelly.com (or at chipkelly.tv).