Arts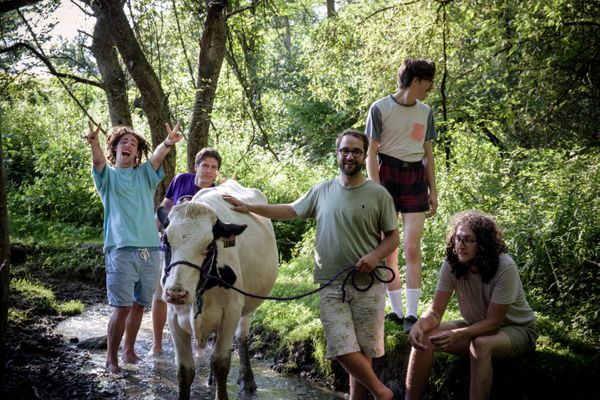 Published on December 9th, 2020 | by msalt
0
Let's Be Leonard!
I was listening to a band, live on some upstate New York radio station, and couldn't shake the idea that the song was about Daoism. Or maybe it was Daoism.
"Spit It Out" by "Let's Be Leonard" — no clues in those names. A jazzy jam band, OK. Then I found an earlier version of the song on a YouTube video, from the historic Caffe Lena in Saratoga Spring (Bob Dylan played there back in the day!) with lyrics such as:
"So when you know don't speak.
Still water runs deep.
You can relax and set yourself free."
Slinky bass, that loose-and-tight sounds of a well-traveled band (and bonus points for a rock band with a saxophone)… Bass player Chris Cronin (aka Chris Crowbar) answered my email and confirmed my hunch.
"The song was influenced by the Tao-
'When you know don't speak. Still waters run deep.'
'All the while you could have been something. You can be something you like. When all your thoughts and all your words, and actions have brought this to life"
Kinda telling a story of somebody who lost it all. "Out on the street… what do you have for your health" etc.
I'm glad you like the song! I wrote it years ago. Feel free to do anything you want with it or interpret it any way you want."
Sounds pretty Taoish to me. Check it out.