Sports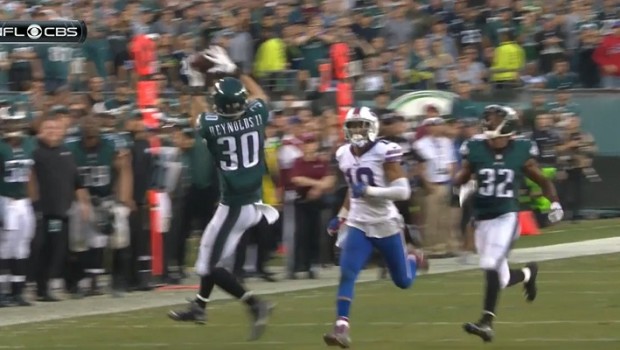 Published on December 17th, 2015 | by msalt
4
Chip Kelly Update: Cautious Optimism
[Note: This column is a weekly recap of the fortunes of the Philadelphia Eagles and their coach, Chip Kelly. Kelly is the subject of my book "The Tao of Chip Kelly," which began as a blog post on this site. This column used to appear at FishDuck.com, which is going dormant. The column will move to the excellent Eagles site Bleeding Green Nation as of December 24th.]
No one seems to remember now, but Chip Kelly's first year in the NFL was a disaster — for half a season.
After an impressive debut against Washington on Monday Night Football, the Eagles lost five of the next seven games. Even that initial win was really just a strong first half followed by 30 minutes of nail biting as Washington outscored Philadelphia 20-6 after the break. Had they converted a late onside kick, the Skins would have had the ball with 1:14 left, a touchdown away from the win.
At 3-5, the 2013 Eagles had the same record as in 2012, Andy Reid's worst year ever (after which he was fired). Chip haters were in full battle cry.
And then the team went on a miracle run, finishing the year 7-1 as the defense came together and Nick Foles played out of his mind, working himself into the NFL Hall of Fame. (He came to his senses in 2014 and now rides the bench on a team with a terrible offense.)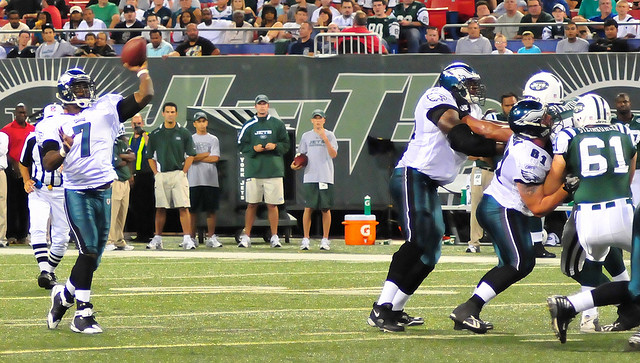 By the end of his first season, everyone loved Chip and was anointing him as the next great NFL coach, a genius who was going to revolutionize the league, a mid-Atlantic Bill Belichick building a new dynasty. And then it all got messy in 2014, as I detailed in my book "Controlled Chaos."
Even today, fans remember the glory of 2013 (Foles' seven TDs vs. Oakland) and forget the ugly moments, like giving up 52 points to Denver and managing only 3 against Dallas.
After massive roster changes last spring, this year's Eagles stumbled out to a 4-7 start. NFL writers from Adam Schefter to Jimmy Kempski wrote that Chip would or should be fired.
And then they beat the 10-1, Super Bowl champion Patriots on the road. And followed that up last Sunday with a gritty 23-20 win over Buffalo that ruined LeSean "Shady" McCoy's dreams of revenge against Kelly for trading him.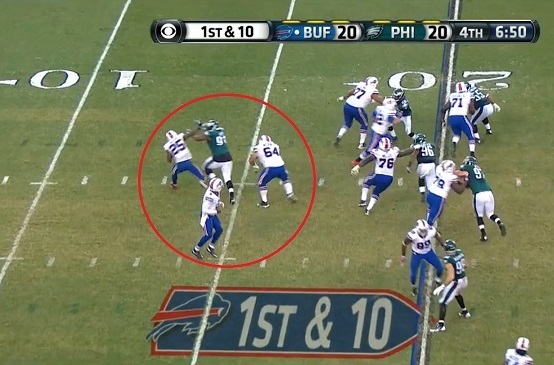 Before I continue the story, let's note that this trade was very nearly a no-brainer. As great as McCoy is, he's a 27-year old running back, the precise age where RBs start to decline. Getting Kiko Alonso (a young stud linebacker on a rookie contract) in return for him was a great move, even with Alonso's injury history. Of all of Chip's major personnel maneuvers last spring, this was the least controversial among non-Philadelphia NFL experts.
So the very fact that McCoy felt there was a need for revenge is an important part of the story. Shady is a fascinating character, flawed but hard not to love. I can't improve on Buffalo beat writer Tyler Dunne's epic portrait, published last week, so just go read it if you want to find out more. I'll wait right here.
Buffalo fans complained about numerous penalties that stifled their offense, many of them against guard Richie Incognito (best known for bullying his then-teammate Jonathan Martin when Incognito was at Miami). This whining ignores the fact that the penalties were well deserved and caused by Eagles DE Fletcher Cox bullying Incognito during the game. Incognito said as much after the game: "Fletcher Cox, he ate my lunch today."
So now Philadelphia has won two tough games in a row and has the best odds of winning the NFC East. It will be crazy if this deeply flawed team makes the playoffs at 8-8 or 7-9 after last year's 10-6 squad fell short, but that's the NFL for you.
Excitement is building again, and if Philadelphia knocks off the 11-2 Arizona Cardinals Sunday night, optimism will go through the roof. But over-optimism is just as much of a mistake as the "Negadelphianism" that Eagles fans are famous for.
Whatever happens Sunday, this team still has a dangerously anemic offense with unproductive wide receivers and an unproven quarterback, a marginal kicker, and weak linebackers (including Alonso, who often overruns plays).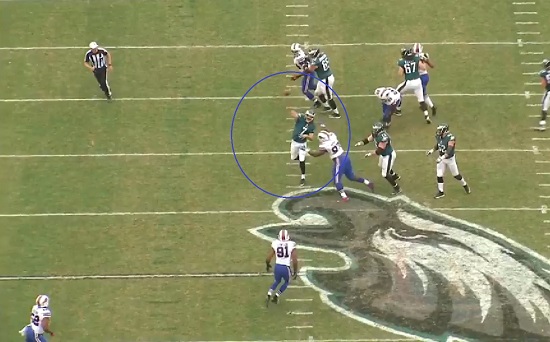 QB Sam Bradford has improved steadily as he shakes off rust from two injury-decimated seasons and learns this offense. He's not winning games with his arm, but this system doesn't need him to be the hero. Avoiding mistakes and finding open receivers is all that Chip's offense requires.
Sam's a free agent after this year, so the team will have to decide if they want to re-sign him for the long term. I don't see how they can afford not to, given how hard it is to find a solid starting quarterback in this league.
Bradford has clearly not reached his ceiling yet in this offense, especially given the weakness of receivers Nelson Agholor, Riley Cooper and Miles Austin (who has already been released). The QB's uneven performance should keep his price reasonable, and even if the Eagles draft one of the many second-tier QBs available this year, that rookie will need a year or two to learn the system and adjust to the NFL.
Ideally, Philadelphia will draft someone promising this spring and give Bradford a deal that the team can get out of after a year or two, perhaps in exchange for a $20M/year salary. If Bradford pans out, that's a reasonable price.
If they do make the playoffs, the Eagles will probably face the Seattle Seahawks, and their flaws should make them easy pickings for Pete Carroll's talented and battle-tested squad. But the team's turnaround has answered concerns (including my own) about whether Kelly's focus on culture has failed, and confirmed that (in broad terms) this franchise is heading in the right direction.
Featured photo: Ed Reynolds clinches the win with a late interception (from video, courtesy of NFL Game Pass)