The Palindromist Magazine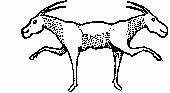 For People Who WRITE - and Read - Palindromes
February 28th: The Ancient History of Palindromes (free webinar)
Palindromist editor Mark Saltveit is giving a free webinar sharing the juiciest stories and weirdest characters from 2.500 years of palindrome history. Along with Cornell Classics Professor Michael Fontaine, he'll sketch out the history of Greek, Latin and English palindromes, shed light on the mystery of the ROTAS / SATOR square, and introduce you to characters such as Sotades the Obscene (280 BCE) who invented palindromes, and Sedulius Scottus, the hard-drinking, trash-talking Irish monk who won the first palindrome competition in 834 CE during the reign of Charlemagne's grandson, Charles the Bald. The webinar is free but space is limited so be sure to register at the Paideia Institute website.
The ultimate palindrome movie - PREORDER NOW (comes out March 9th)

A documentary about the 2017 World Palindrome Championships. Starring "Weird Al" Yankovic, Danica McKellar (of "The Wonder Years") and puzzle master Will Shortz, with segments on the history of palindromes by Palindromist editor Mark Saltveit.

Reviews:
New Jersey Stage magazine:
"Sometimes it's by focusing on the tiniest subjects that we can discover something new about our humanity. It's the peculiarity of this obsession that draws us in, not expecting much or knowing what we'll find. But as we fall in love with The Palindromists, we align with their spark and this creativity that blossoms in such an unusual form."

C. J. Hirschfield, Eat Drink Films:
"...the film refreshingly celebrates nice, smart people who are obsessed with words, instead of money. 'Some people think you're a genius, some people think you're just weird,' is how one of the featured palindromists explains it. Speaking of weird, prominently featured in the film is 'Weird Al' Yankovic, whose palindromic parody of Bob Dylan's Subterranean Homesick Blues is worth the price of admission."
New: the SymmyS Awards
The SymmyS are the annual "Oscars" of palindromy, the awards for the best new palindromes in four categories -- long, short, poems, and visual (which are usually cartoons with a palindrome as a caption.) Nasty Palindromes are always welcome and cherished in fact; they're not officially part of the competition, but we share the best of those as well. The SymmyS were announced -- as always -- on Palindrome Day, which in the U.S. is 1/20/2021 this year (January 20th.) You can read all about them at BeyondWordplay. There's a nice article at Mental Floss, too.
The Palindromist in the news
WDEV radio in Montpelier, Vermont featured Palindromist editor Mark Saltveit again on February 8th, 2021. Seven Days Vermont, which is sort of an alternative weekly for the entire state, has a cool article on the magazine's move to Vermont.
We're Back!
After a long absence due to computer problems (DRUPAL SUCKS!), The Palindromist online is back. Get in touch and tell us what you'd like to see here. In lieu of an automated forum, which would get overrun by spam, we're selectively adding any cool material you email us. So do that!