The Palindromist Magazine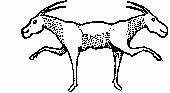 For People Who WRITE - and Read - Palindromes
Out now:

A documentary about the 2017 World Palindrome Championships. Starring "Weird Al" Yankovic, Danica McKellar and Will Shortz, with segments on the history of palindromes by Palindromist editor Mark Saltveit.
The San Francisco Documentary Festival is over, but you can watch the film for ONE DAY ONLY as part of the New Jersey Film Festival, on October 2nd: Click here for details
Reviews:
New Jersey Stage magazine:
"Sometimes it's by focusing on the tiniest subjects that we can discover something new about our humanity. It's the peculiarity of this obsession that draws us in, not expecting much or knowing what we'll find. But as we fall in love with The Palindromists, we align with their spark and this creativity that blossoms in such an unusual form."