Day of the Dead & La Santa Muerte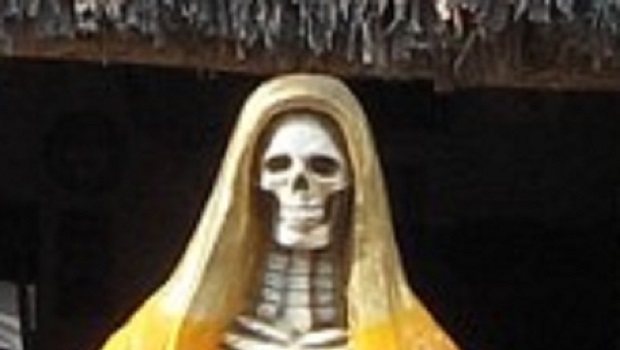 Dia de los Muertos (the Day of the Dead) is a Mexican festival largely unknown to nearby Americans, except as a folk art tradition represented by grinning skeletons and sugar skull candies. This is a shame, because the tradition embraces a much healthier attitude toward mortality than Americans' odd mix of denial, fascination and abject fear, which drives everything from gun culture to our highly distorted health care system.
Professor Stephen Andes has written a fascinating account of one manifestation of this festival, the feminine incarnation of death known as "La Santa Muerte," and her interaction with the narco-trafficking culture of contemporary Mexico. La Santa Muerte emerged from the Tepito neighborhood of Mexico City and has spread to other parts of Mexico. It's well worth a read; find it at Religion Dispatches.org.