The Palindromist Magazine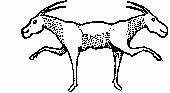 For People Who WRITE - and Read - Palindromes
Palindrome Fight!
The world's greatest palindrome improv game is spreading across the globe.

Saturday, April 1st, in Stamford Connecticut -- at the American Crossword Puzzle Tournament, hosted by Will Shortz.

Edinburgh Fringe Festival -- August 5th - 28th, 2022 in Scotland at the Kilderkin Pub, 67 Canongate in the heart of Old Town. 19:30 (=7:30pm), part of the PBH Free Fringe.